About Us - Cermington Rent a Car in Baku Azerbaijan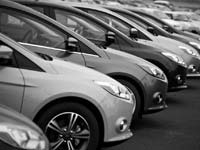 COMPATIBLE CULTURES
Cermington Transportation Services Baku was founded in March 2003 and incorporated in Azerbaijan as a branch office of Cermington Enterprises Ltd. British Virgin Islands in accordance with local legislation. Cermington Enterprises Ltd. activities are transportation services for companies and projects located throughout the Azerbaijan with further registration as a local Company in August,2011. Cermington has first Integrated Management System in Caspian Region and is certificated for international standards ISO9001:2000, ISO14001:2004, OHSAS18001:1999.
Through the nature of skills and company culture Cermington is ready to supply you with the safety performed and professional transport and car rental services. All the services comply with safety performance, efficiency and customer satisfaction which gives our clients a guarantee of providing high level services. Cooperation of Cermington Enterprises Ltd. with such its clients as McDermott Caspian Contractors Inc., Technip Maritime Overseas Ltd., AZFEN TEKFEN ALLIANCE, Nessco Caspian LLC, OSCE, LUKOIL Overseas Service, Infinity Group of Companies Ltd, Pasha Construction and other well known and respectful companies is a show up rate in our job.
Company has more than 50 buses and light vehicles for transportation of the employees. Additional vehicles can be purchased as per the Customer needs. Transport facilities include insurances, fuel supply, proper maintenance, trained drivers which will make our clients feel comfortable and safe wherever they travel. All that you have to – is just to send your inquiry to our office and our managers will assist you and offer the variety of the transport facilities depending on your request. We do really hope that you will get interested in our proposal and services and look forward to hearing from you soon.
OUR MISSION:
To meet clients long and short term rental needs with superior service through an extensive office network, while creating value to its employees, partners and the society as well as being an ever improving, corporate, innovative, trust service provider.
OUR VISION:
Being a profitable transportation and car rental company with the largest fleet in short and long term rentals.
OUR VALUES:
• To work by creating added value to our customers, employees, collaborators, suppliers, shareholders, and the society;
• To be honest and reliable and to show respect to ethical values and environment;
• To focus on customer satisfaction in all of our operations;
• To develop continuously, to manage the change, and to be innovative and dynamic;
• To pay attention to the employee's satisfaction and to offer opportunities for continuous improvement of employees; and
• To implement competitive policies in all operations through working as objective-oriented.
Cermington

LLC. Rent a Car Baku Azerbaijan © 2013 | Baku, Azerbaijan, AZ1005. Inshaatchilar avenue 80
Tel: +994-12 539 71 10 | Mob: +994-70 227 50 05 | Mob: +994-55 600 75 60 | Email:

[email protected]
Design
by
ADELINAhost